Management team has extensive experience (over 20 years on average) in the maritime operations, management chartering, technical and financial aspects. The depth of expertise provides the management team a unique understanding of the industry. With a team of over 20 professionals, WEM team is one of the few dedicated shipping teams in the dry bulk sector with proven track record on vessels highly efficient management and is well placed to handle the 24/7 demands of operating a big size fleet.
Directors
Capt. Nikos Mazarakis
Chairman
Cpt. Nikos has over 50 years of experience in shipping both, ashore and at sea, with extensive knowledge of S&P, chartering, operations, management, insurance and ship finance. He has strong expertise in the dry bulk, ro-ro & product tanker markets having been responsible for more than 80 vessel acquisitions and dispositions and several joint ventures in the dry-bulk and tanker sector with the majority of them having been successful and profitable.
He has over 17 years of sea going experience with general cargo, bulkers, tankers and LPG's, of which 2 years as Apprentice, 3 years as 2nd Officer, 4 years as Chief Officer and 8 years as Captain / Master
He took over family shipping business in 1967 after his father unexpected death and invested in small liner vessels.
Cpt. Nikos created WEM Lines S.A. in 1982 and established an office in Barcelona, Spain operating 7 vessels and controlling 21% of the dry cargo volume in the area.
He has a Master Degree from Greek Mercantile Marine. He has also studied Shipping at the City of London College and graduated from the University of Southampton with the rank of Master.
Kosmas Mazarakis

Managing Director
Kosmas has an engineering background, having graduated from NTUA (National Technical University of Athens), as well as Two Postgraduate Degrees in Mechanical Engineering from major Universities in the UK and the US.
He worked on several defense industry projects (R&D) in Aerospace, CFD and Thermodynamics, mainly in the Defense and Aviation fields.
Kosmas Joined WEM in 1990, as a member of the Technical Department and from 1992 became actively involved in Operations. He became Technical Manager in 1995, where he has successfully managed fleets of over 15 vessels. He actively participated in various projects, including major repairs, conversions and new building constructions. He also was involved in the construction of high-end Mega Yachts, where he was in charge for the whole project management, the engineering, noise/vibration design, as well as the implementation of new technologies. As of January 1st, 2005 he is the Managing Director and CEO of WEM Lines S.A.
His main accomplishment during his tenure as Technical Manager was to optimize vessels' performance while minimizing costs. For this reason, he implemented procedures and "know how" from the defense industry, achieving quite impressive results.
From 2007, Kosmas has been involved in the oil (petrochemicals) & commodities trading, where he created a relevant department within the company. Till today, he has established direct links with refineries, as well as major exits.
Kosmas has also developed excellent ties with China, where he has direct links with private & governmental organizations, acting also as board member in some of them (private).
His main target is the expansion of the fleet in the gas sector, as well as the further development of the petrochemicals division of the company.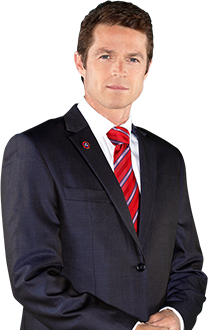 Financial Department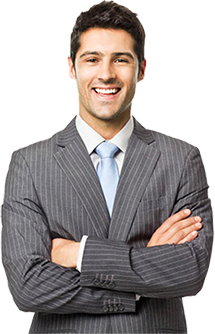 Chrysostomos Kokkinos
Chief Financial Officer
Chris has been working with WEM Lines Group as Chief Financial Officer since September 2010 and has been involved in several debt restructurings, new projects development & financing, private equity joint ventures, financial investments, market research / analyses as well as the daily financial and accounting operations of the Group.
Prior to joining WEM, Chris held the position of CFO with K2 SmartJets, a business jets owner / operator in Greece for three years. He also worked with great success as a Treasurer and Financial Analyst at Cardiff Marine Group and Eletson Corporation in Athens, where he gained almost seven years shipping and finance experience.
Chris has a financial background and holds a BSc in Economics from AUEB (Athens University of Economics & Business, Greece) and an MSc in Finance & Banking from University of Pireaus, Greece with the highest ranking among his graduating class.
He is also a member of the Economic Chamber of Greece and the Propeller Club.
Operations / Technical Department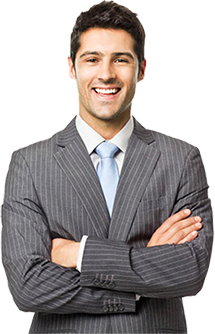 Rafail Evangelatos
Technical Manager
He has been working with WEM Lines since 2004, whereas took over as company's Technical Manager since 2010.
Rafail has been taking over and successfully completed several repair, conversion and new building projects, including complicated damage, as well as major modification projects. He has worked as Technical Manager, Technical Superintendent Engineer, New building Site Manager, New Building Technical Supervisor, as well as engine crew onboard.
Rafail is a marine industry professional, with technical university background (Master of Mechanical Engineering, University of Manchester, U.K), post graduate education in management (Master of Business Administration in Shipping, ALBA Business School of Athens, Greece) and extensive practical experience, from various positions, on several projects, as well as daily operations, in the field of commercial ship management.
Pavlos Protopapas
Operations, Insurance & Claims Manager
Pavlos joined W.E.M Lines during June 2016.
He has long experience in Operations (dry sector), Insurance and Claim matters. Previously he has working for other ship management
companies since 1995 such as Antares Shipmanagement, Seamar S.A. , John J.Rigos Marine Enterprises.
Pavlos is a holder of an MSc in International Shipping from University of Plymouth. He holds also a Postgraduate Diploma in International Shipping and Transport Management.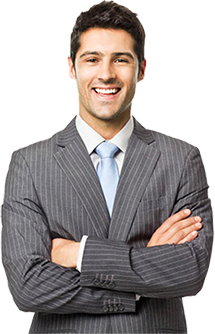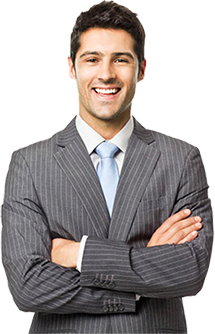 Capt. Emmanuel Fosteris
Supplies & Crew Manager
He has been with WEM Lines since 2001 and as Assistant Operations Manager since December 2005. From 2013 he became Supplies & Crew Dept. Manager.
He has 10 years sea going experience as Officer and Master in all types of vessels (Bulkers, Tankers, RoRo etc) and another 15 years ashore within Shipping Companies as Managing Director, Operations Manager and General Manager.
Cap. Manolis holds Hellenic Diploma of Captain (Class B & C) & a Certificate in Shipping Law from University of Wales. He also holds an MSc in Maritime Studies, University of Wales.